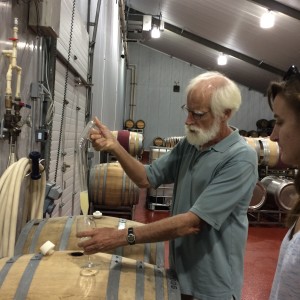 As of Sunday, the whites (Chardonnay, Viognier, and Pinot Gris) were sorted, pressed and safely tucked into barrels and tanks (and available for a first taste). So, we moved on to making Rose using the young Cab Franc grapes harvested on Saturday.
Rose is usually made with red grapes that are lightly crushed and allowed to sit for a short time before being pressed. This makes the lovely pinkish color, which reflects the time on skins and grape variety.
As with the white grapes, after harvesting we refrigerated the grapes overnight.  This helped them retain their juice and assured that they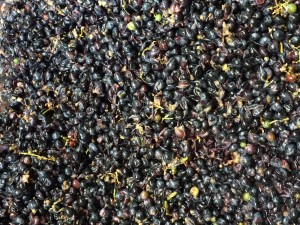 didn't prematurely start to ferment.  On Sunday, they started their trek through various pieces of equipment to transition from fruit to wine. First,  we sorted to eliminate bad fruit and then the grapes moved from sorting table to conveyor to de-stemmer to bin.
They stayed in covered bins until Tuesday, when they moved again.  This time from bin to conveyor to press.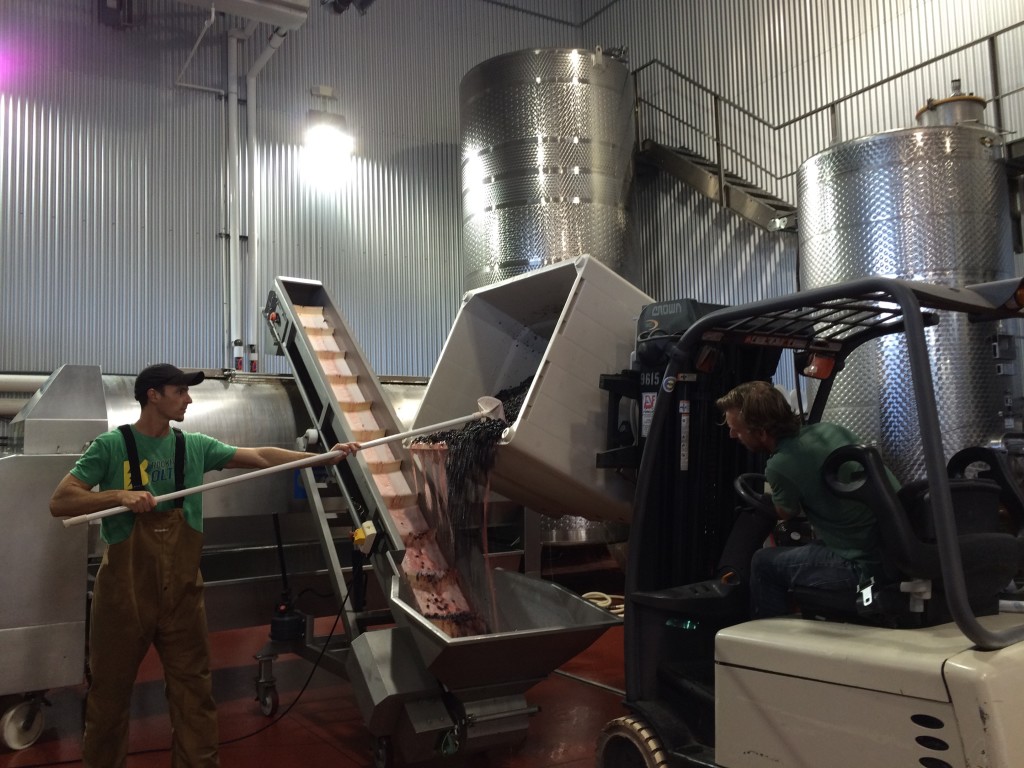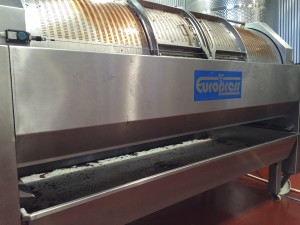 After the press, the juice (collected in the trough below) went to stainless steel tanks. In the late spring,  It will be bottled and we hope you'll come by next summer to enjoy some with us.
Rose is best served chilled and (based on my research) pairs well with almost anything—spicy foods, cheeses, flatbread, salads, seafood, and more. Check out Food and Wine for some tasty sounding recipes.
So far, I've been telling you about the "fun" part of making wine but I've failed to mention that there's a whole lot of equipment and winery cleaning that takes place constantly.  You could say that 75% of wine making is actually spent cleaning.  Fortunately, we had lots of help!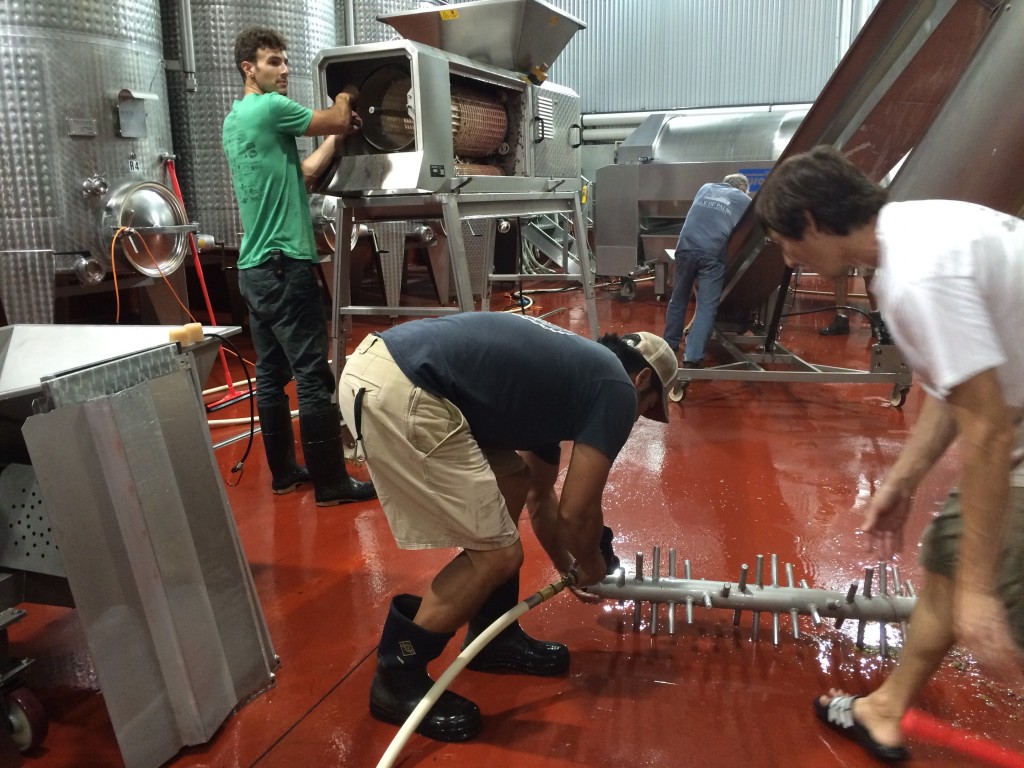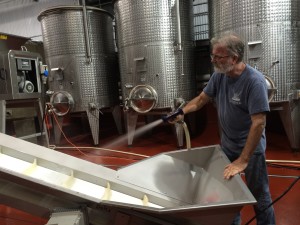 Gary (the newest member of the Lucy and Ethyl Club) received kudos for getting the conveyor the cleanest ever.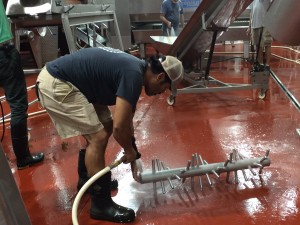 Sometimes its not just cleaning but taking apart and then cleaning. Here's Rick cleaning the de-stemmer after he disassembled it.
Stay tuned for news of our red grape harvest -- Merlot, Cab Franc, Petit Verdot, Cab Sav, and Malbec.  Depending on the weather, we'll start next week.