Kids are never predictable—whether they're human or goats. We were caught with our fences down on Saturday afternoon when our first pair of goat kids arrived.   Sara and I were at the Charlottesville Waldorf Holiday Bazaar when Rick, Laura, and Maya found two new arrivals in D field -- where the fence is intact.       They expertly guided all 22 goats (15 pregnant does and 7 yearlings) back to the goat barn through fields C and B, where the fence is currently being repaired.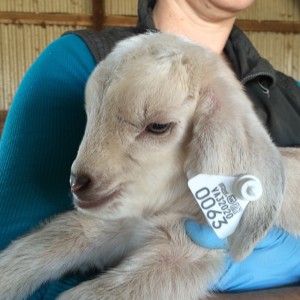 Our first pair are the offspring of Cocoa, a maiden doe.  We are very proud of her for successfully initiating the 2015 season. She proudly presented us with two lovely doe-lings and put us on heightened alert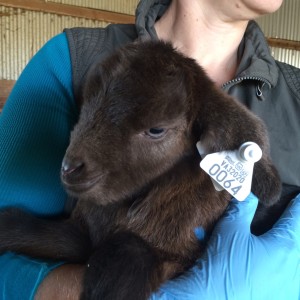 for more kids—in other words, frequent trips to the barn. Last year once the first kids arrived, we had a domino effect for the next five days so we figured we should be prepared for a similar sequence.
But alas, no kids on Sunday.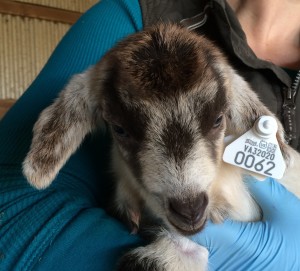 Monday brought three new sets of adorable healthy kids.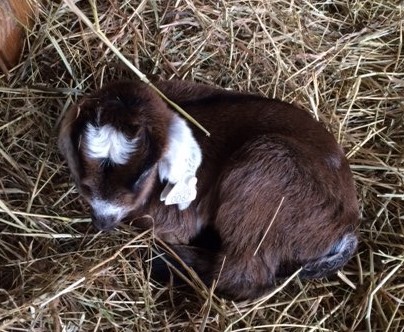 And then came Tuesday.
Between 5 am and 11 pm, we had seven does give birth! Two single births, one triple birth, and 4 twins—yep, we had 13 kids yesterday. It was a bit crazy at times with multiple does in labor.  We had a couple worrisome moments--like when one of our big experienced does was in horrible pain (not normal delivery pain). Our guess is that either there was a breech presentation or some other internal obstruction or twist. Nature is amazing. She worked through the pain, getting up and down, stretching and contracting, finally came out of it and presented three healthy kids.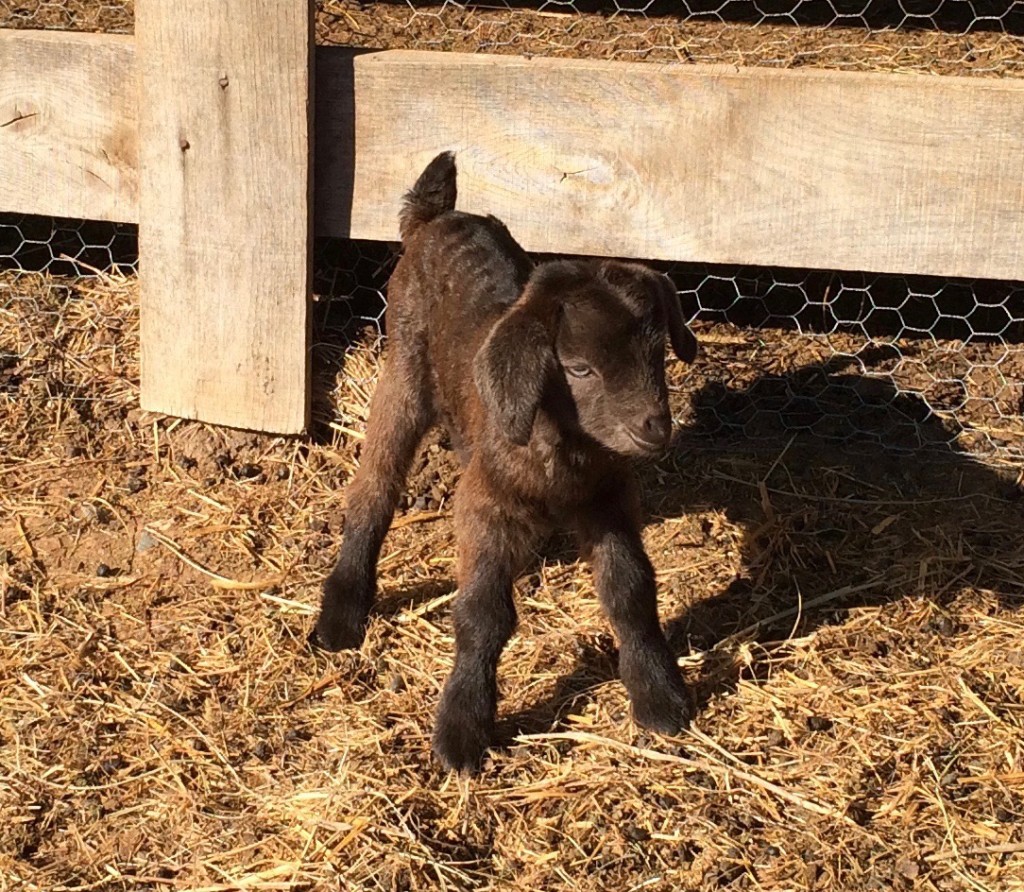 We also had a maiden doe that didn't seem to immediately have the maternal instinct. She needed help cleaning her kids and helping one of them to nurse. It's critical that the kids get mom's colostrum as it provides antibodies and helps get the digestive, immune and respiratory systems started.  We were glad we were there to assist!
Happily all the kids are now doing great.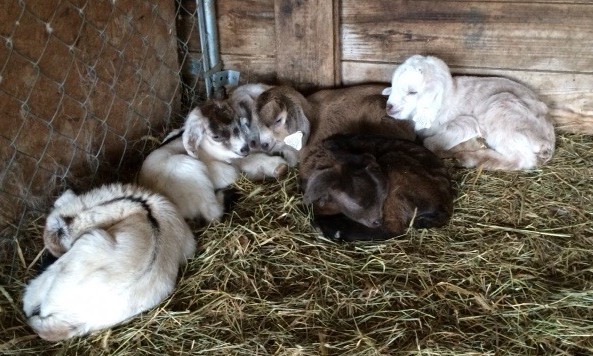 And what about today? Five new kids! One doe went out in the field and popped out three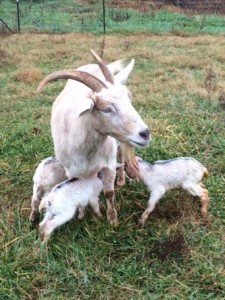 strapping babies in less than 20 minutes. Another doe labored all morning before finally delivering two very cute kids around lunchtime. Sara and I were hoping that the last two does would also deliver today but not yet.
Who knows, maybe by the time I post this there will be more kids in the barn…stay tuned.