Bruce, Rick, Sara, Snickers, Doodle & I all want to say THANK YOU for choosing us as your destination for U Pick strawberries!
Thank you for supporting local farming!
Thank you for being kind to the plants (so they can keep on producing)!
Thank you for keeping our farm and creek clean!
Thank you for spreading the word!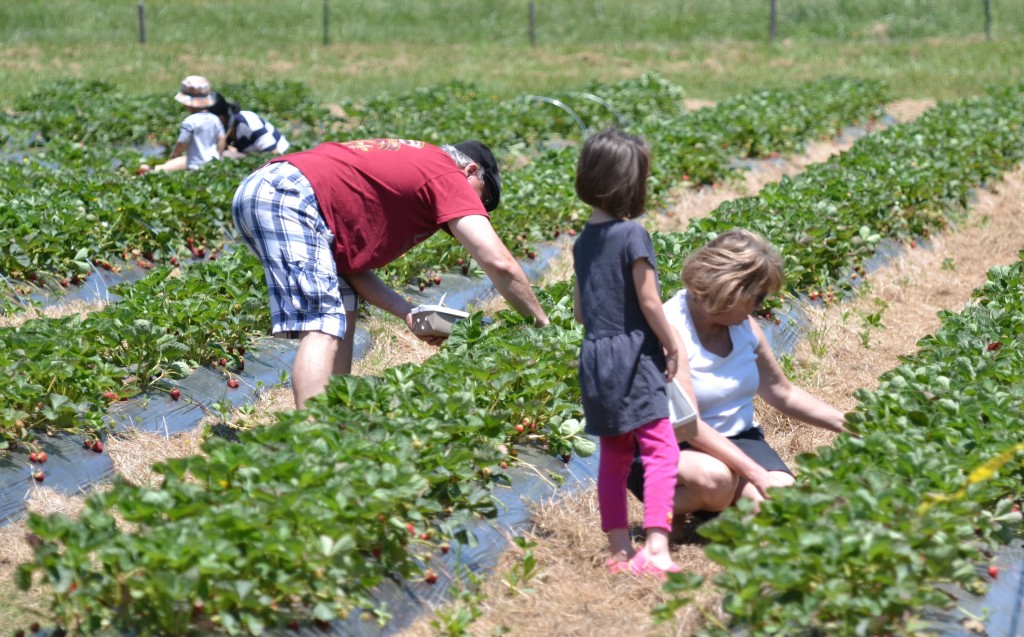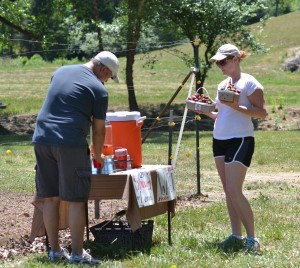 We loved meeting so many enthusiastic berry pickers, strawberry spread tasters and picnickers over the Memorial Weekend.   From what you told us, you were busy making a lot of strawberry pies and ice cream once you got home. And, of course, eating good ol' delicious berries right from the bowl.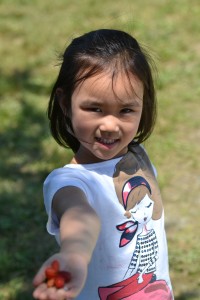 It was wonderful to see berry pickers of all ages, including a lot of multi-generational families sharing holiday fun. The toddler set definitely had an advantage due to their proximity to the berries (but probably limited by their attention span).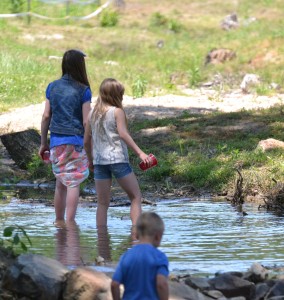 After picking, the  creek was a fun place to cool off.  Our creek (Middle Fork of Cunningham Creek) is quite healthy so we heard lots of shrieks and giggles as kids caught (and released) frogs, crayfish, and baby turtles.
Snickers and Doodle were much less active than the kids. They greeted a few early pickers and then decided to sleep at the check-out table for the rest of the day—we should have hung a "do not disturb" sign on them.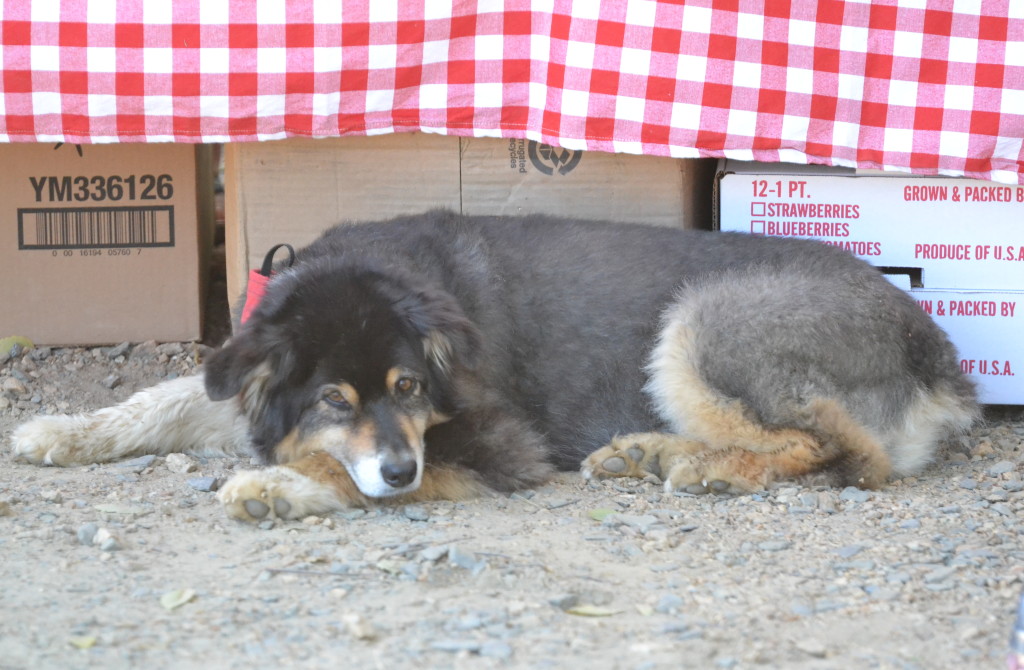 Next weekend we'll be sampling our brand new strawberry spread flavor, Strawberry Merlot (in anticipation of our tasting room/winery opening in 2016).
Weather permitting, we'll be open weekends through the end of June--check Facebook for updates.  We're also available for private pickings for groups of 10 or more on Wed., Thurs., and Fri.
Come see us, taste all our yummy spreads, and pick your own berries.