You might be thinking that strawberry spread is just for toast or peanut and jelly sandwiches but, if you've visited our stand at the local Farmer's Market (Fluvanna, Farmers in the Park, UVA) you've heard about lots of other ways to enjoy our Spreads. This post has some edible ideas and some actual recipes.
For breakfast, MFF Strawberry Spread is not just great on your favorite toast but also on biscuits, scones, and crumpets. It's equally delicious on waffles and pancakes—either straight from the jar or as a quick strawberry syrup (mix with water or fruit juice to create a syrup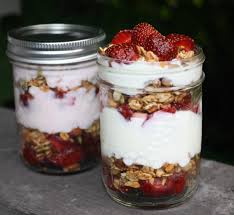 consistency and heat in the microwave or on the stovetop). Or, for a healthy option, make a hiker's breakfast of plain Greek yogurt, MFF Strawberry Spread, granola and fresh fruit.
Later after a busy day, for happy hour or an appetizer, top Brie or Chevre/goat cheese with MFF Strawberry Spread and garnish it with mint or basil. A customer last week had a great variation on this (Thank you!). She suggested filling mini phyllo cups with a slice of cheese, heating them and then putting a dollop of strawberry spread on top--couldn't be easier. I'm thinking the phyllo cups have lots of possibilities for dessert, too: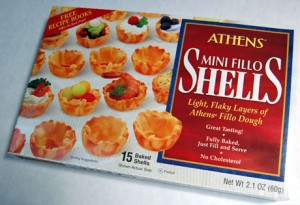 Melt a little chocolate then top with strawberry spread or
Fold strawberry spread into cream cheese whipped cream (see https://www.preparedpantry.com/blog/make-cream-cheese-whipped-cream/) and fill the phyllo cup.
Then for dinner, the strawberry balsamic is just right for savory dishes. It has just enough acidity to make a great BBQ sauce, glaze or marinade and goes well with any meat, firm white fish or salmon, or shrimp. Bruce has been experimenting with sauces and came up with this recipe:
Bruce's Strawberry BBQ sauce
Ingredients:
2/3 C MFF Strawberry Balsamic Spread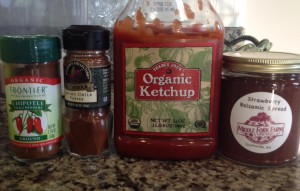 1/3 C Ketchup
¼ tsp Chipotle Pepper powder
½ tsp Ancho Chili powder
Directions:
1. Mix Strawberry Balsamic Spread and ketchup
2. Add Chipotle and Ancho powders, stir well
Last night he made tasty Shake and Broil Shrimp by pouring the BBQ sauce into a baggie, adding shrimp and tossing until coated. We broiled the shrimp and served over Basmati rice—yum!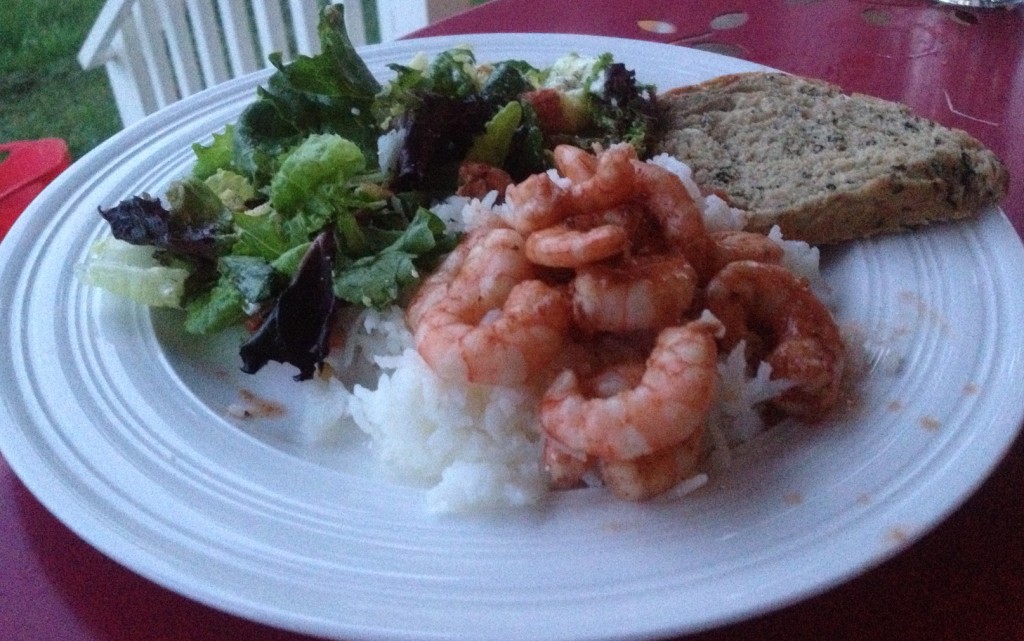 Finally, for dessert (there's always room for dessert) try this:
Sara's Strawberry Lavender Yogurt Pops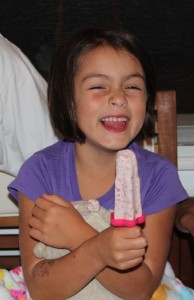 Ingredients:
2c plain Greek yogurt
3 tbsp honey (I use more than the original recipe, which called for only 2 tbsp)
1/4 c Middle Fork Farm Strawberry Lavender spread (Strawberry Vanilla is good, too!)
Directions:
1. Mix Greek yogurt and honey until well blended.
2. Pour into ice-cream attachment/machine.
3. Mix until starts to thicken, then drop the Strawberry Lavender Spread in by spoonfuls.
4. Continue to mix until well frosted but not stiff.
5. Spoon into popsicle molds and put in freezer for at least 2 hours.
6. To remove from the molds, turn under hot water until loosened slightly, then slide off and enjoy!
Let us know what you think of these ideas and recipes and send us your favorite Strawberry Spread recipes so we can share them with others.