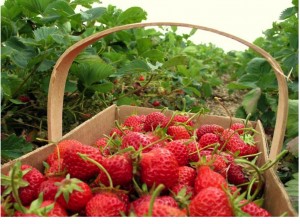 In spring 2013, we planted approximately 20,000 strawberry plants in Field #1, two fertile acres next to the Middle Fork of Cunningham Creek.  We selected eight varieties in order to produce sweet, firm berries that have an extended harvest from late May-early August (weather permitting, of course).   Three varieties; Albion, San Andreas and Sweet Ann are ever-bearing and will produce all season.  Among the other varieties, Benecia and Camino Real will produce the earliest berries, followed by Chandler and Festival, and finally Seascape.   Typically, each plant produces a pint of fruit per season.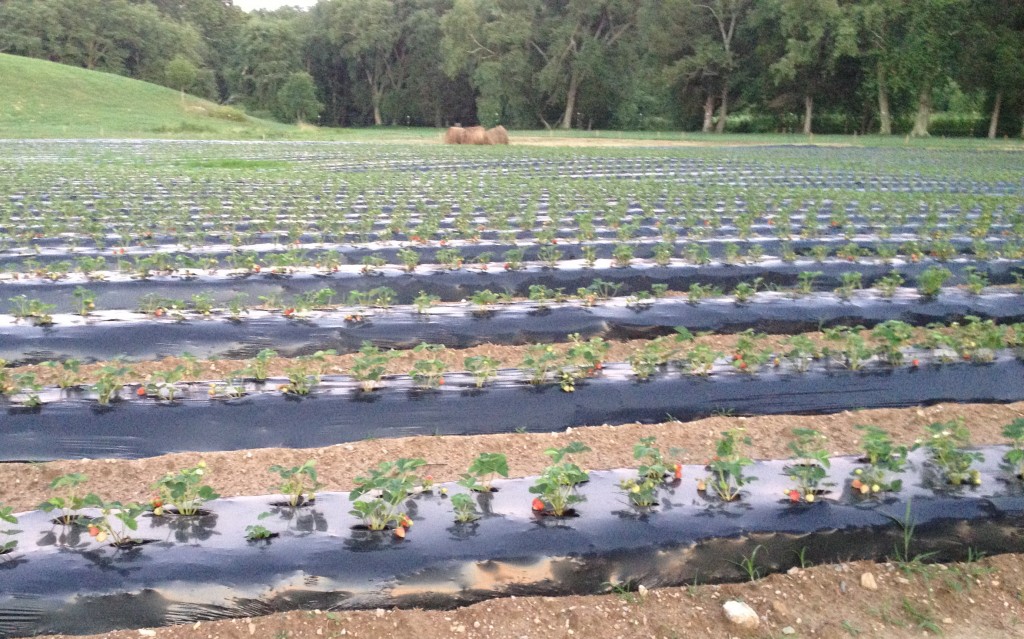 Strawberry plants develop "daughter" plants, which mature into new fruit producing plants when properly separated and replanted.  Using daughters from our 2013 plants we expanded our production to a second field next to the creek. We will plant Field #3 in 2015 and Field #4 in 2016.
To maximize our harvest and maintain the quality of the fruit we use sustainable farming methods.  This means that we use organic products, rotate our fields (each field stays in production for three years, then rests for a year), and use a blend of barley and clover as cover crops.
Our strawberries are delicious right off the vine but they also make the very best strawberry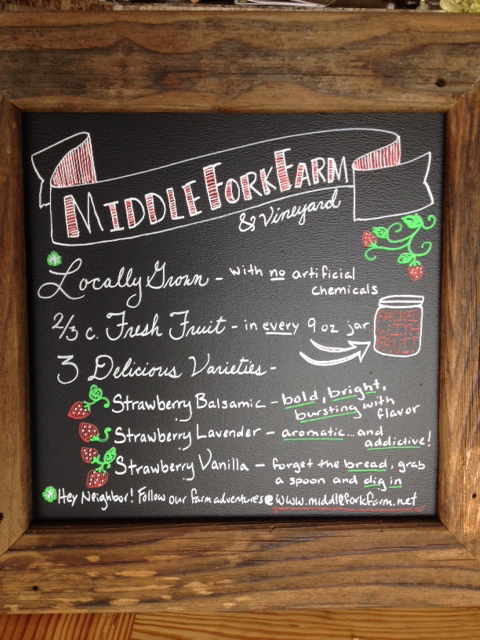 spread (also known as jam).  They are so yummy, we developed three great flavors: strawberry balsamic (tastes like a bowl of strawberries), strawberry lavender (not real flowery tasting and great on Brie), and strawberry vanilla (an ice cream sundae without the ice cream).  They are available locally at the Jefferson Pharmacy, Salt Artisan Market, Foods of All Nations, MIchie Tavern, Great Harvest Bread, the Inn at Monticello and in Farmville at The Bakery.  Our new flavor, spicy strawberry (made with serrano peppers) will be available soon.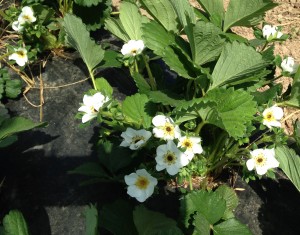 In 2015, we will be offering PIck Your Own on most Saturdays from June through July. Please check our Facebook page (https://www.facebook.com/pages/Middle-Fork-Farm/540326095986621) for exact dates and times.