I've often said that one of the biggest adjustments to farm life is the inability to have a plan for the day and actually see it through. Events on the farm have a way of just unfolding in their own unpredictable and sometimes urgent manner. As farmers, we try to effectively respond.
Today began with rain as expected, which meant it would be a good time to catch up on indoor work and errands. Personally, I had a really long (and unrealistic) list that I hoped to tackle and Bruce and Rick went to do off-farm tasks.
Sara's mom, Katie, is visiting and around midday went to check on the does and their kids -- this is (finally) the exciting part I've been leading up to.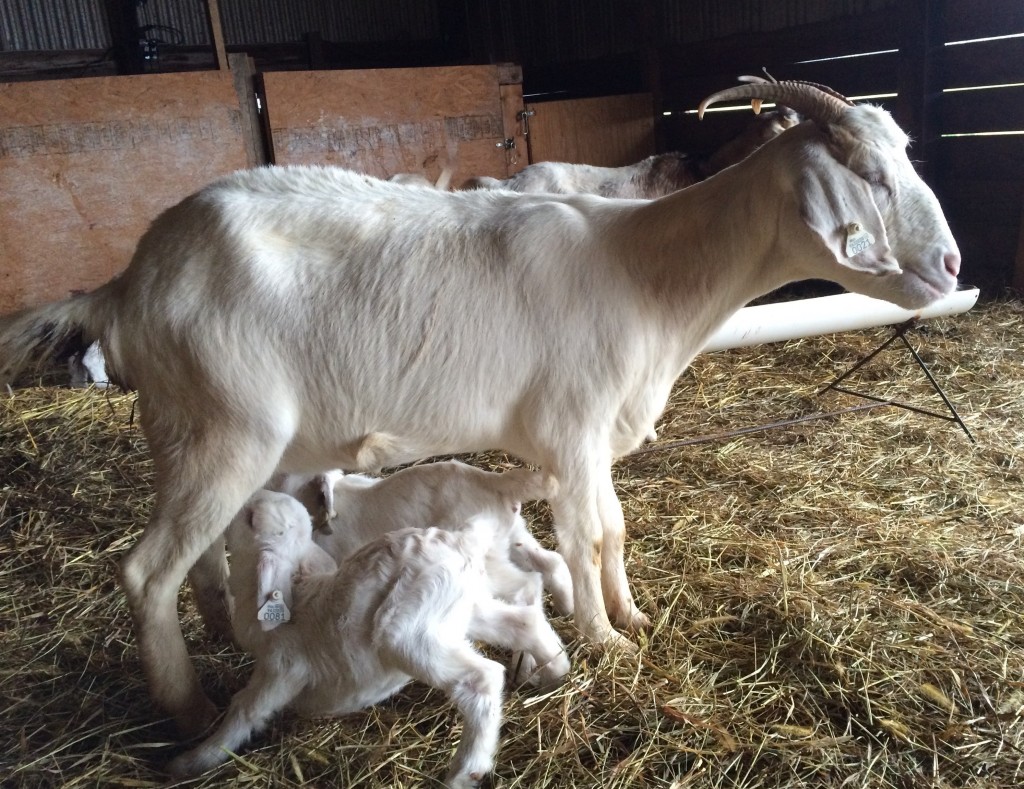 The goats had chosen today while it was pouring to ESCAPE! Katie thinks that a (mischievous) goat kid led the way through a small hole in the fence. Eight other goats (large and small) followed and were happily grazing by the tractor barn when she discovered their mischief.  (We didn't get pictures of this so we'll substitute generic cute goats).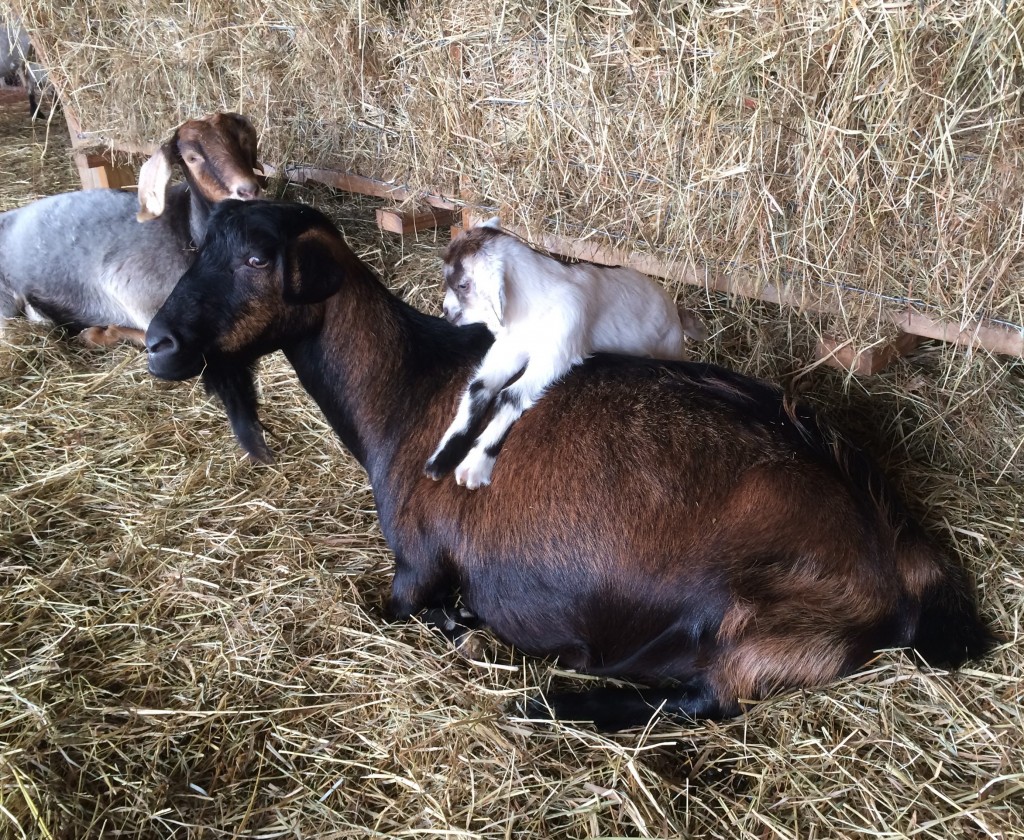 Sara, our goat whisperer, dashed down and in no time had those errant goats back where they were supposed to be. Armed with a bucket of feed and their favorite call, "hey ladies" they would follow Sara anywhere!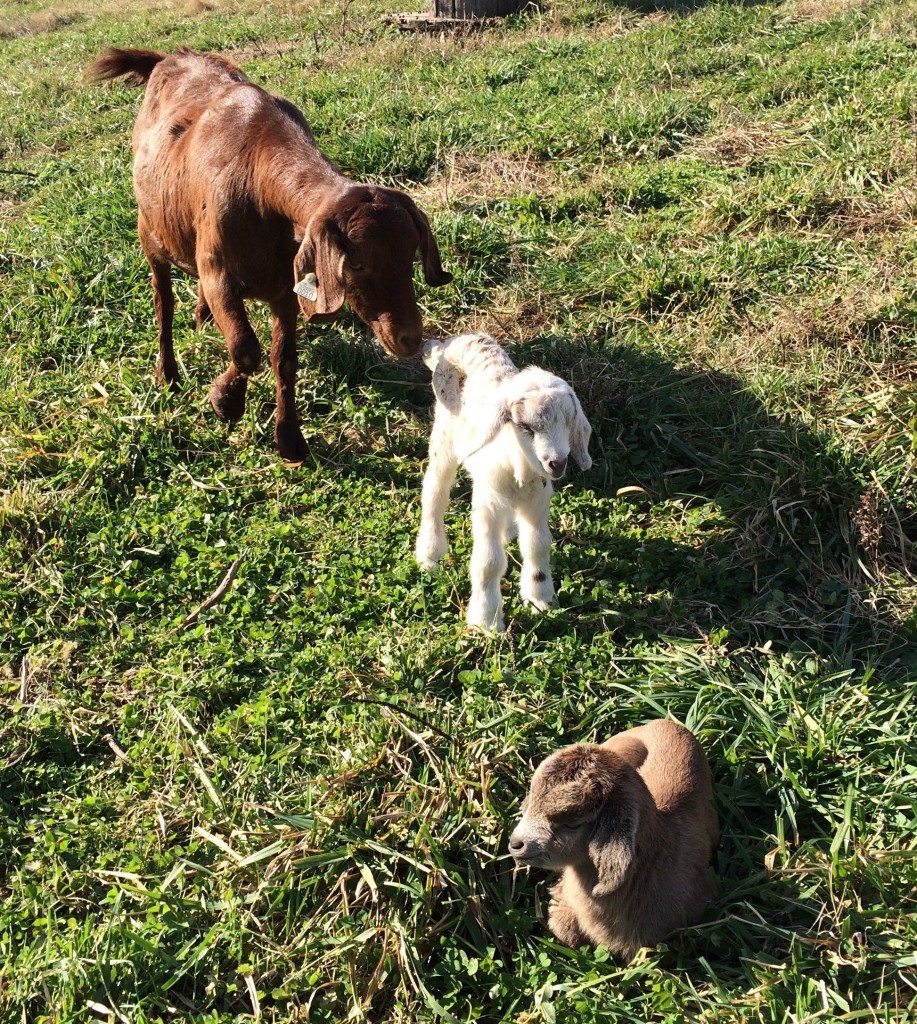 I got back to the farm before Rick and Bruce and (very proudly) fixed the fence. Snickers and Doodles supervised and protected me from all kinds of imagined beasts.
So, I'm a bit late writing this blog.  I had originally planned to write about our adorable kids rather than than our mischievous kids. But, this change might be ok because we've actually had a couple people tell us to turn down the "cute factor."
Did the breakout succeed in lessening the cute factor?   I don't know—they really are cute!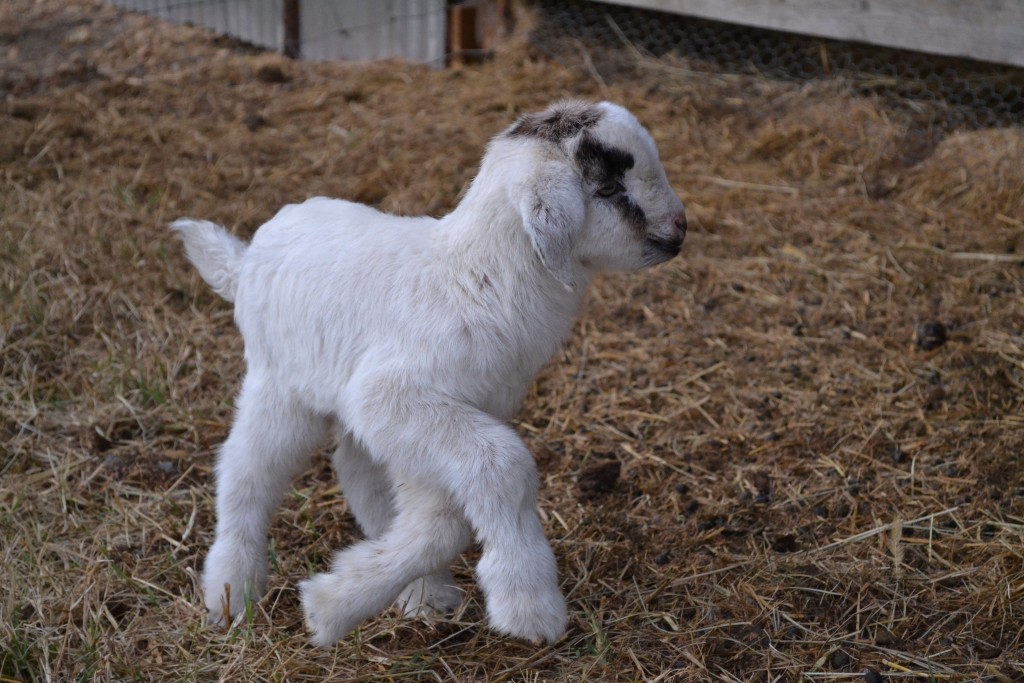 Right now, their favorite game seems to be bumper cars. They zoom here and there and occasionally crash into each other. There's a few who are climbers and will get in the feeders or stand atop the salt block and a couple who are ballet dancers and gracefully leap through the air—yep, they're pretty cute!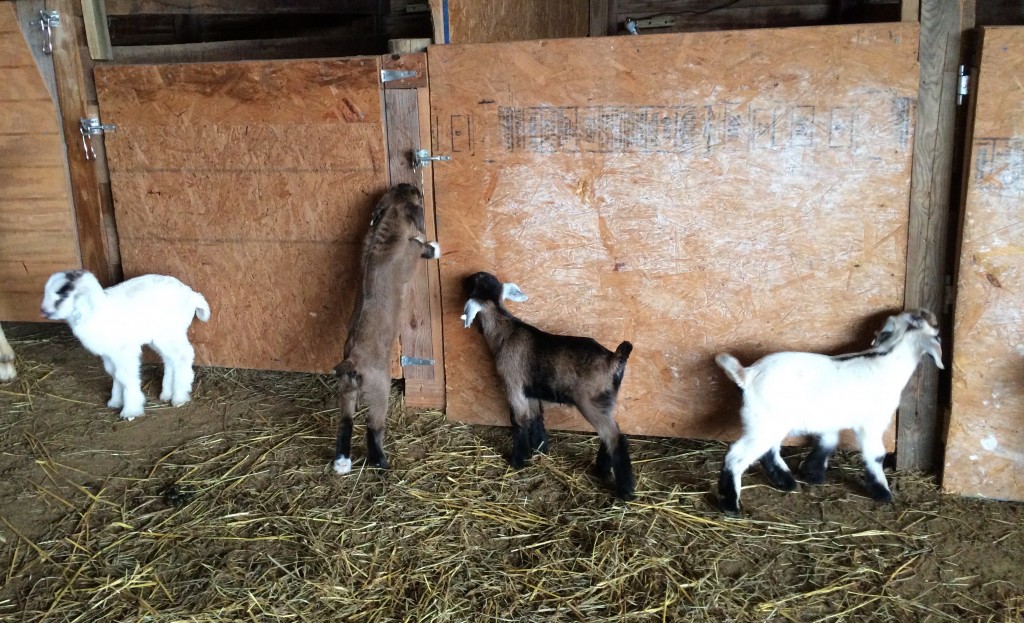 They have all been tagged, given a vitamin booster, weighed, and photographed. Now, they need names and that's the job of Laura (age 10) and Maya (age 7). Every year we pick a theme for naming our female goats --I'll let you figure out why we don't name the bucklings. Of our 31 kids, 16 are doe-lings and need names.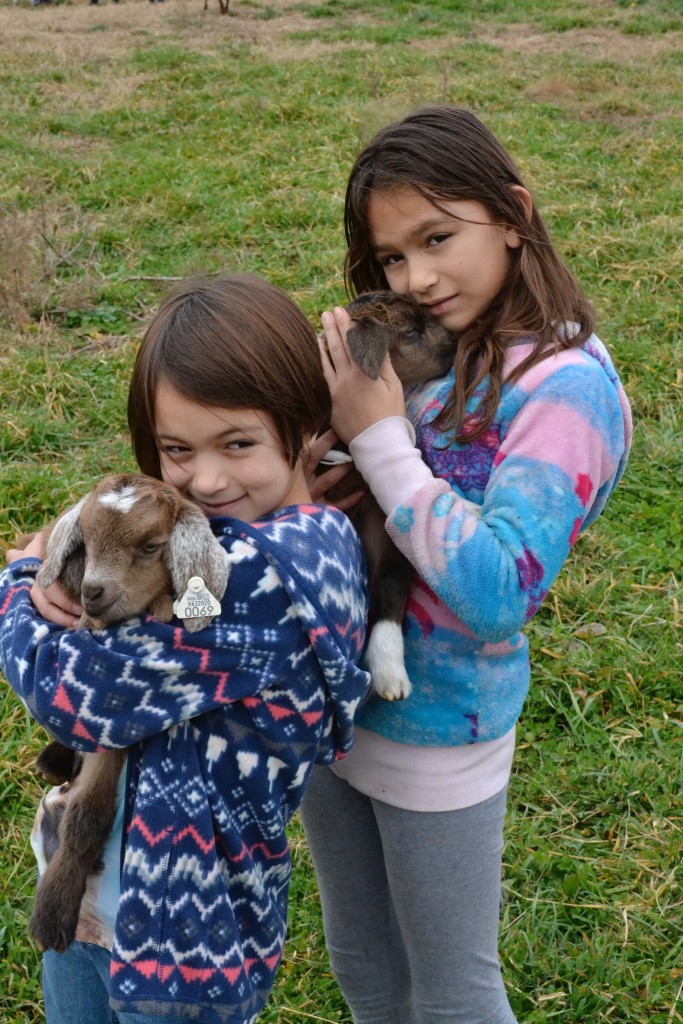 Last year. Laura was learning about and fascinated by Greek goddesses so that was our theme. This year is a little tricky for the girls. We chose wine grapes so we're making a list of white grapes and red grapes and then the girls can assign names. So far, they've named the first and last born.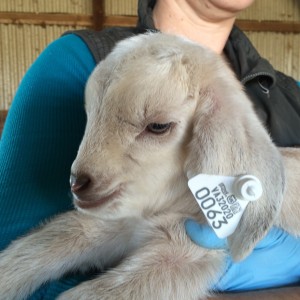 This is Champagne,  first-born white doe-ling born.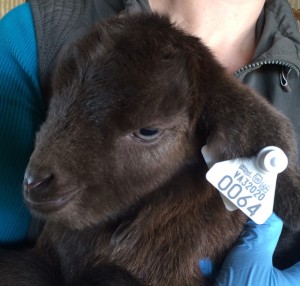 And, this is her petite brown sister named Petit Verdot.
This cutie is Sherry, the last doe-ling born.  I wonder if Laura and Maya will name one Port?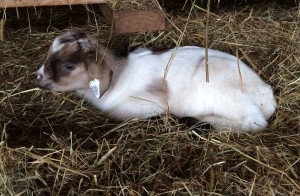 We'll try to keep the "cute factor" under control in future posts but it's a challenge!  Stay tuned for some videos of goat kids at play.