It's taken awhile but now those of you who don't live in the Charlottesville area can buy our gourmet spreads on-line at Etsy.  A big thanks  to our friend, Jimmy, for encouraging us and to our daughter, Lindy, for starting the process.
So, as you're starting to plan holiday gift giving, think about all the people who might like something homemade and sweet like strawberry spread – maybe teachers, neighbors, holiday hostess's, UPS-FedEx-USPS drivers, co-workers, babysitters and everyone else.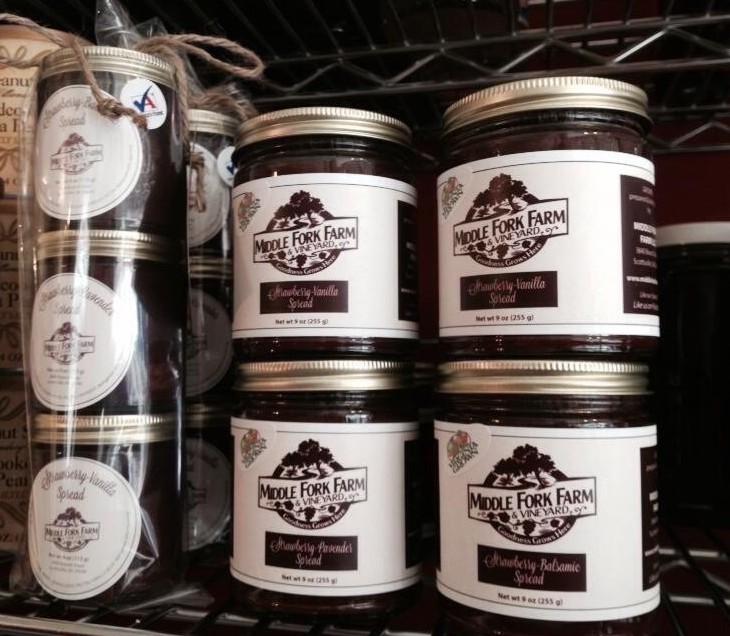 Our Etsy store name is Middle Fork Farm Store and you can find it at: https://www.etsy.com/shop/MiddleForkFarmStore. You can purchase  9 oz jars of Strawberry Balsamic, Strawberry Lavender, Strawberry Merlot, and Spicy Strawberry as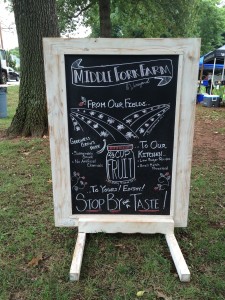 well as our Classic Sampler (Strawberry Balsamic, Strawberry Merlot, Strawberry Vanilla) and C-ville Sampler (Strawberry Balsamic, Strawberry Lavender, Spicy Strawberry).  Shipping is reasonable and we can ship up to 6 - 9 oz jars in one box for the same rate as one jar.  Please check us out!
Besides setting up the Etsy store (and finishing the harvest), we've been busy with jam events. We finished the Farmers in the Park market on September 31 and as the holiday season approaches we'll be at local holiday boutiques and fairs. Stay tuned to FaceBook for information.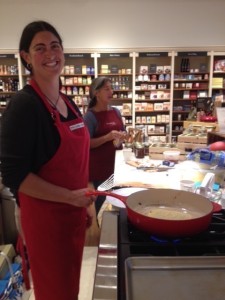 In late September, Sara, Beth, and I had another great day at Williams-Sonoma. As part of our quest for tasty "non-toast" ways to use our fruit spreads, we focused on savory dishes. Customers were surprised and pleased to sample chicken, salmon, and quesadilla made with our fruit spreads.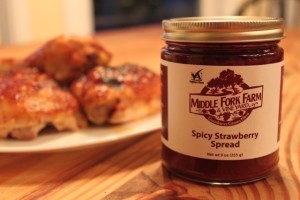 We made  Spicy BBQ Chicken,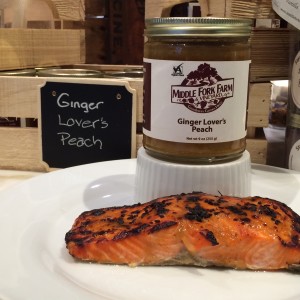 Ginger Peach Salmon (the recipe is at the very bottom of this blog0 and Quesadilla with Strawberry Merlot Spread, smoked Gouda and arugula.
Once again, we extend our gratitude to Erica and the entire staff at Williams-Sonoma for inviting us to their wonderful kitchen!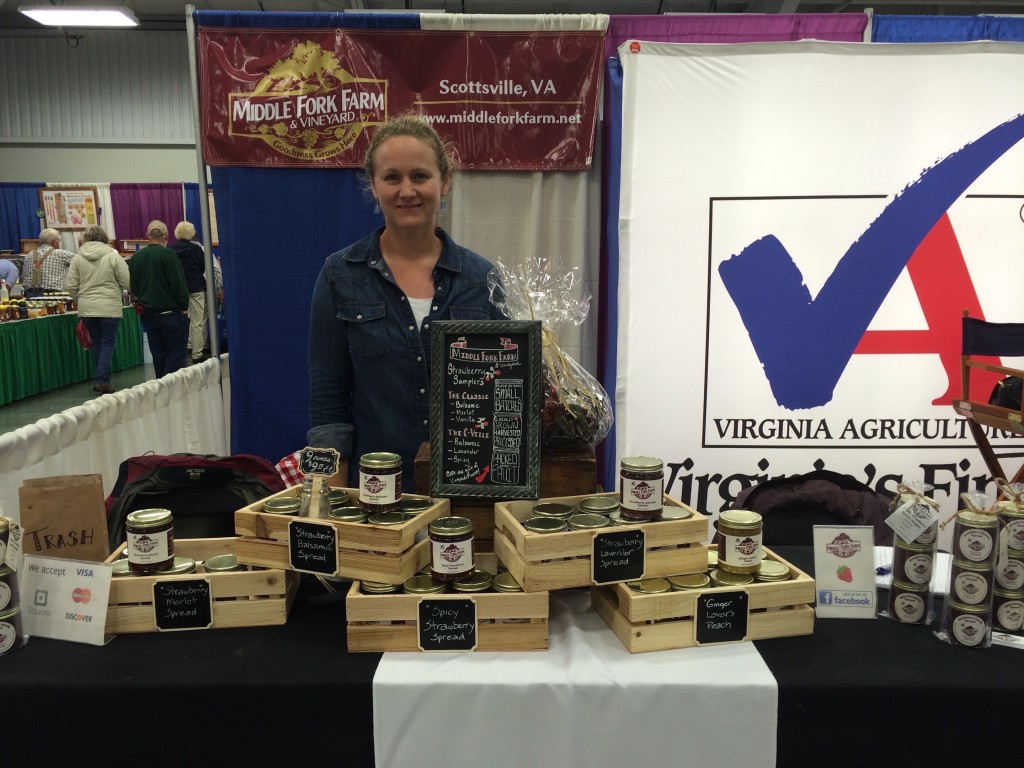 Sara, Beth, and I also had the excitement (in multiple ways) of having a booth sponsored by Virginia's Finest at the State Fair.  I say excitement because we were there on October 1, the day the rains and threat of Hurricane Joaquin came to town. Normally, the fair would have closed at 9 pm that night and then continued through until Sunday. But, not this year. For what may have been a first ever, the Fair closed early for the season at 7 pm Thursday night. Happily, the hurricane turned away and conditions improved over the weekend.
We were in the Ag (as in Agriculture) Building right across from an amazing sand sculpture—worthy of multiple photos. Inside there were lots of interesting displays like  a pile of corn kernels for kids to jump in, a fake cow to fake milk, bees (and honey), and raw tobacco. Outside there were giant colorful pumpkins, fried food and, of course, rides.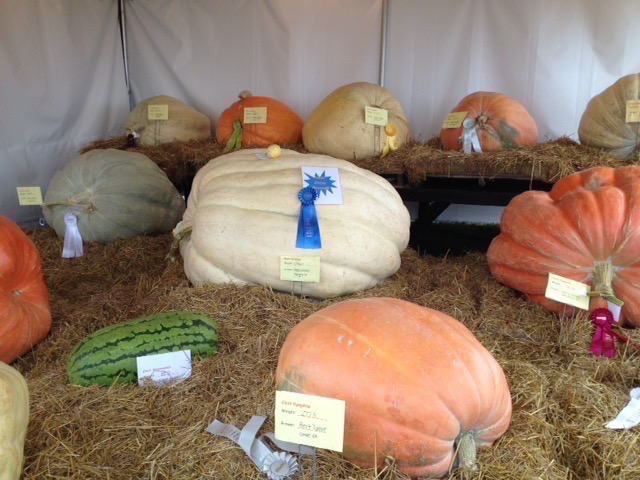 Salmon with Ginger Lover's Peach Glaze
Ingredients:
1 cup Ginger Lover's Peach Spread
¼ tsp. ground Chipotle pepper
4 T bourbon
Salt and pepper to taste
4 Atlantic salmon fillets
1 T canola oil
Black sesame seeds
Procedure:
Combine Ginger Lover's Peach, chipotle pepper, bourbon in a small saucepan
Simmer over low heat for 5 minutes
Lightly oil a broiling pan
Lightly salt and pepper each salmon filet and top with spread mixture
Cook for approximately 5 minutes under high heat broiler until it spread mixture starts to brown. (Test salmon for doneness according to personal taste).
Sprinkle black sesame seeds on each filet before serving